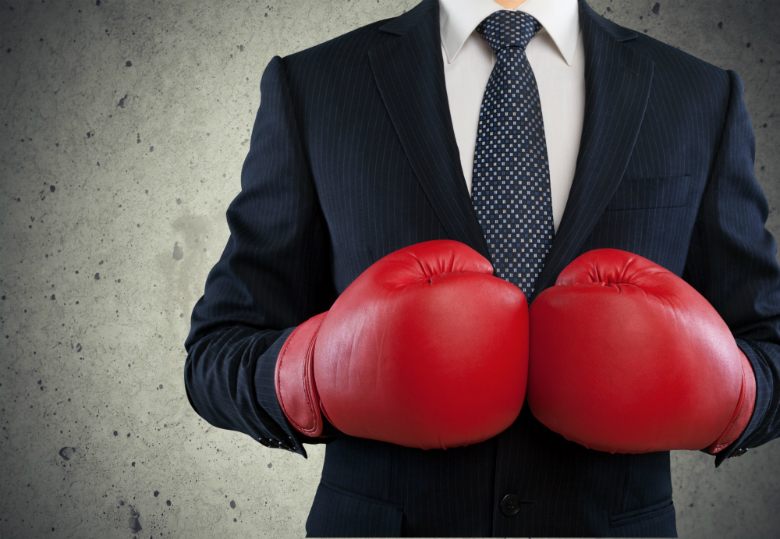 Apple vs PC for Business: Which Way to Go? 
If you want to get a debate started with somebody all you need to do is ask which is better: Mac or PC. We aren't here to start any fights but when it comes to specific business needs there are some disadvantages and advantages to each computer system that might sway your decision. Our business IT consultant team gives a business break down on the great Apple vs PC debate.
Price
There is a noticeable gap in price between Mac and PC computers. While Mac laptops and desktops are priced above $1000, high quality PCs can be bought for between $700-900. Considering business computers are replaced or upgraded more frequently than personal computers (in most cases) to keep up with technology, lower pricing points are attractive, especially for small business and start-ups.
Functionality
Mac's are generally regarded with providing a more holistic user experience. Featuring simpler layouts and drag and drop features many believe the Mac's ease of use is superior to PC. However, if you've used a PC for the past 10 years and you have to use a Mac for ten minutes you might disagree. The preference for interface really depends on what you like to use and what you have learnt to use.
Profession
A majority of corporate businesses prefer to use PC due to network capabilities, the selection of software and the compatibility with a wide range of programs.
Design, media and architecture type businesses often prefer to use Macs as they are better tools for creating art with a number of helpful shortcuts to assist design practices.
Customer Support
Apple offers comprehensive face-to-face customer support for its users. The only setback is that in order to take advantage you will have to book an appointment at your closest Apple store. More often than not your issue can be resolved free of charge. Apple likes to keep tight control over its technology and therefore support outside of its Genius Bar is limited.
The Genius Bar service hasn't been replicated by Microsoft. It takes a different approach. Having to take your laptop or computer to an Apple store isn't at all convenient when running a business and for this reason having a PC allows you the luxury of more "feet on the ground" technicians and support. If you choose to use a PC for your business, one of our experienced business IT consultants can be the answer to your support needs.
Applications and Software
Over the past few years the gap between the software available to Mac and PC has closed. There once was a time when PC had thousands more software opportunities and Mac had some real compatibility issues with a number of applications that were necessary for business handlings. Today, most programs are compatible on both systems. Microsoft Office runs on Mac and Apple offers a wide range of MYOB services. The main drawcard for many Mac users is the ability to sync compatible products such as iPhones and iPads seamlessly with Mac computers.
For Android users, PC is a more functional option and both the iPhone and the iPad can be synced to PCs. Microsoft still offers businesses more advanced and seamless network offerings. A majority of software is generally built and tested for Microsoft first before being developed for Mac. If need be, our business IT consultant team can assist you with syncing your devices regardless of the system you're using.
The bottom line: When it comes to making a choice about your business computers it really comes down to personal preference and usage. All computer devices are essentially tools to get the job done, so we it's an easy as considering which tools help us the most to do our particular job. In a competitive market the creators of both Mac and PC are trying really hard to outdo each other. With great competition comes great innovation which is ultimately a win-win situation for us users.
At Mobile Computer Services we can assist you with your computer issues or repairs regardless of your system choice. Our business IT consultants are trained to service both Mac and PC systems so contact Mobile Computer Services today. We can save you from computer-related headaches and best of all, there's no need to unplug, we will come to you.