Mobile Computer Services Australia breaks down the areas of need on Australian business into the below 6 categories.

Reduce Downtime
Nothing hurts worse than waiting for your computer to finish up in a business computer repairs centre. MC offers fast business computer installation services and repairs so we can reduce your downtime. Not only do we offer repairs on broken machines, but we specialise in designing and building systems that allow your business to avoid breakdowns and be online constantly.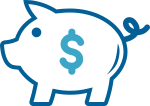 Save Money
There is almost always a smarter, more efficient way to be running your office computers. Small business computer repair doesn't only mean help when there's a crisis. You should be actively avoiding disasters by implementing some IT infrastructure. Are your staff working on a secure network with your clients precious personal information? Are you utilising several store bought softwares that are tedious and not really an all encompassing solution? Letting a Mobile Computer technician help with your small business IT support tips can mean less down time for your staff, faster running machines, avoiding problems and ensuring the security of your information. You might even save some money!

Increase Productivity
Gain momentum by letting Mobile Computers show the way to faster and more efficient IT systems for your business computers. At MC, we don't just repair business computers, we offer support to ensure that downtime doesn't happen. We have tailored IT systems for small, medium and large sized businesses. The systems we have developed offer easier and faster functionality, less manual checking, schedule creation and autonomy for employees.

Set & Forget
Don't let IT even be a speck on your radar. Most people don't speak the IT language, so let Mobile Computers handle your business computer support needs. Our strength is in our personalised service which will leave you free to concentrate on your business needs. We make sure your team are performing dollar productive tasks during work hours through a seamless cohesion of your IT needs and the right business computer support.

Increase ROI (return on investment)
What most businesses want to to avoid a crisis and have a solution in place before the problem can occur. What a good IT business computer support team will accomplish is seamless integration, fewer interruptions to your business and an experienced outsourced IT team on hand to manage any business computer repairs promptly.

Peace of Mind Security
Customer Relationship Management software is a wonderful tool for your business. Doing all of our banking online is a great convenience. Storing all our customers information and our own financial information can be a risky business, despite its advantages. At MC we provide a safeguard and steadfast security solution to ensure you are at the peak of security against data theft. Let your business confidently utilise online platforms with the knowledge you have provided security for your data.