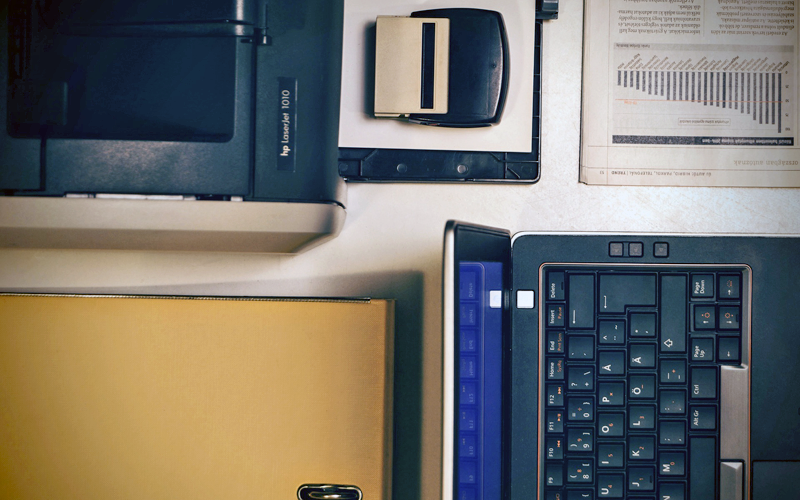 Which is the best internet/phone provider package for my business?
Often our clients ask us which internet provider is the best, or cheapest, and whether there's any we wouldn't recommend. We understand why. There's so many different plans and packages out there which bundle together your phone and internet. It all gets pretty confusing after awhile. The industry is fast moving and competitive, so even when you think you're on the right plan, new ones are continually popping up which might be better.
Fortunately for us, we live and breathe IT so it's easy to work out which providers are currently offering the best deals ― and we can pass that knowledge on to our customers. When it comes to small business IT support and finding the right provider, there's no one size fits all approach. It's all going to depend on your unique requirements. So if you're thinking about switching to a new phone and internet package in 2016, here's some guidelines on how to work out what you need, and what to look for…
Things to consider when comparing internet providers and packages
Packaging your internet and phone plans with the one provider can save your business a lot of money and hassle. But before you start looking for the best deal, you'll need to prepare. figuring out what your business is already using, and what you want to be able to do.
Firstly you'll need to note down the number of devices you and your staff have, including computers, tablets and mobile phones. Then, contact your current phone and internet provider to find out what your monthly data usage is, so that you know what alternatives to compare it with.
With your basic requirements in mind, you can explore different internet and phone packages by taking into account the following considerations.
The mobile office
Mobile broadband is different to wireless broadband, as the latter is setup to run exclusively in your office location. However, with an increasing number of small businesses adopting mobile technologies to conduct transactions, manage inventory and work off-site via the cloud, mobile broadband has become an attractive option.
If your business requires you to be out of the office for parts of the day, or involves a lot of travel, it may work out more cost effective to use a mobile broadband connection (as opposed to constantly tracking down WiFi hotspots).
Speed
Don't be fooled into signing up with a plan just because it looks significantly cheaper, as this might come at a trade off with download and upload speed. You can visit Speedtest to find out the current speed of your ISP as a point of comparison, and see the average upload and download speeds for other ISPs in your local area.
Connectivity
One of the major reasons people call us for small business IT support is to solve an internet connectivity problem. This can create serious disruptions to your business. If you've ever suffered a connection outage in your own office, you'll understand just how much of your work is reliant on staying connected. Some providers are certainly more reliable than others, so it pays to do your research (or ask a member of the MCSA team for advice) in this area.
Price
Bundling is generally a far cheaper option than having your business phone and internet billed separately. However, don't make the mistake of focusing on price alone ― you may find that significantly cheaper providers have cut corners in other areas, such as customer service or connection reliability.
Contract period
Terms of Service: Similarly, make sure you know what the service's limitations are. For example, there may be: data caps limiting the amount of data you can use per month, or restrictions on the kinds of activities you're allowed to do, such as running a web or file server.
cheaper for longer contract periods
Terms and conditions
Each plan will be subject to its own data limitations, so ensure you're looking at the right data usage for your business. Also bear in mind that the types of things you use the internet for (such as downloads) may be restricted under certain plans. If you're unsure, check with your current provider to see how much data you've used over the past few months, and use this as a guide.
Also consider the contract period of your plan. While longer-term contract plans may provide savings, they also mean you'll be penalised if you decide to switch to a better ISP later down the track, or simply wish to cancel your coverage.
Customer support
Check the company website for any potential provider and make sure it's user-friendly. Do they provide simple instructions on how to install any necessary equipment in order to get online? Do —they have a customer support line that you can contact when things go wrong?
At MCSA, we're here to fill in the gaps and provide your small business IT support and advice — either on site or over the phone — no matter what your needs. If you want to know how you can get the most out of your IT setup, simply call us now.