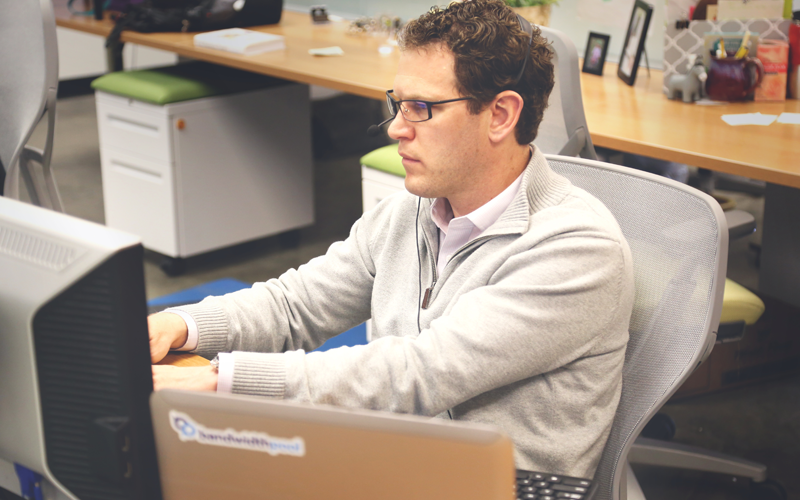 A guide to IT support outsourcing models for SMEs
It wasn't until the early 90s that outsourcing became a popular business strategy. That's when small to medium sized businesses began to realise that they could not be completely self-sufficient — or at least efficient by doing everything on their own.
In 2015, more businesses are moving towards outsourcing models than ever. So if computer services are not a feature of your business and it doesn't make sense to hire an in-house team for a task as petty as hard drive data recovery in Sydney or elsewhere, it can pay to outsource to an external IT support team to provide those services. Here we look at some of the outsourcing models available which can boost the capacity of your small business (and keep your team from having to 'turn it off and on again').

Local outsourcing vs. offshore outsourcing
When you hire a third-party IT provider (or anyone who specialises in tasks outside the core competencies of your business for that matter), it's considered a form of business process outsourcing (BPO). Mistakenly, when people hear the term outsourcing, they typically associate it with offshore labour (or worse still, bad experiences with overseas call centres).
However, BPO can also include local labour. Local outsourcing certainly overcomes some of the hesitations businesses have when they consider hiring external workers to carry out some of their processes. For instance: it lowers the risk of miscommunication which may arise due to language barriers, and geographical proximity to your provider can make it easier to establish a close working relationship. This is especially useful if you run into any issues which need to be tackled collaboratively.
Staff augmentation
As the simplest form of outsourcing to implement, staff augmentation means hiring additional contractors to supplement your in-house staff.
It's a particularly useful model because it's scaleable, so help with your small business IT support can be easily increased or decreased over time. Because workers are typically hired on short-term contracts, you'll have more freedom in the people you hire, and the length of time they're engaged for.
Due to the close one-on-one relationship a business has with individual providers under this model, there's more control over how you want the IT service to be provided (compared to other forms of outsourcing). On the downside, this can be time consuming because it requires more supervision and support than managing internal staff.
Multi-Sourcing
Some companies choose to outsource by engaging several different providers to work on the same project, or co-sourcing (when two outsourced providers collaborate as a team). There's several benefits associated with the multi-sourcing model:
Your business can pick the 'cream of the crop' in terms of expertise. With multi-sourcing, a team of hand-picked experts can be created based solely on their speciality. Often, it's not possible to access this consistent level of skill through one particular company.
Ensures you get the best price for services — you can monitor costs between your providers more transparently, and compare this to the results they each deliver respectively.
Minimises risk associated with dependency on any one provider.
Unfortunately, multi-sourcing can be time-consuming to manage, as you'll be dealing with several different providers rather than just one. It can also result in communication problems as it becomes complicated to keep track of what each 'team member' is working on.
Contract and project outsourcing
External contractors, either locally or overseas, can be engaged to carry out IT support tasks associated with a specific project (such as the launch of a new product or website). Because the business deals directly with a single company or provider, it also allows more precise control than a multi-sourcing model. After all, it's much easier to monitor and manage a sole contractor than several different ones at once.
Tactical consultancy
Some businesses decide to offer add-on IT services which are not part of their normal product or service. In these cases, they'll outsource an external provider (usually another company) who can provide it cheaper and more effectively.
Be sure to shop around; costs can vary widely between consultants offering small business IT support, and if you're locked into a long term contract you might not be getting the most competitive price.
The model of outsourcing you choose to tackle your small business IT support will depend on your current needs, as well as those of your clients. Fortunately, one of the great things about outsourcing is that you're generally not locked into any particular service model (apart from existing short term contracts you may have). This gives your business plenty of flexibility to test out different outsourcing models and see which formats fit best.
For more advice on small business IT support, contact our team at Mobile Computer Services Australia.