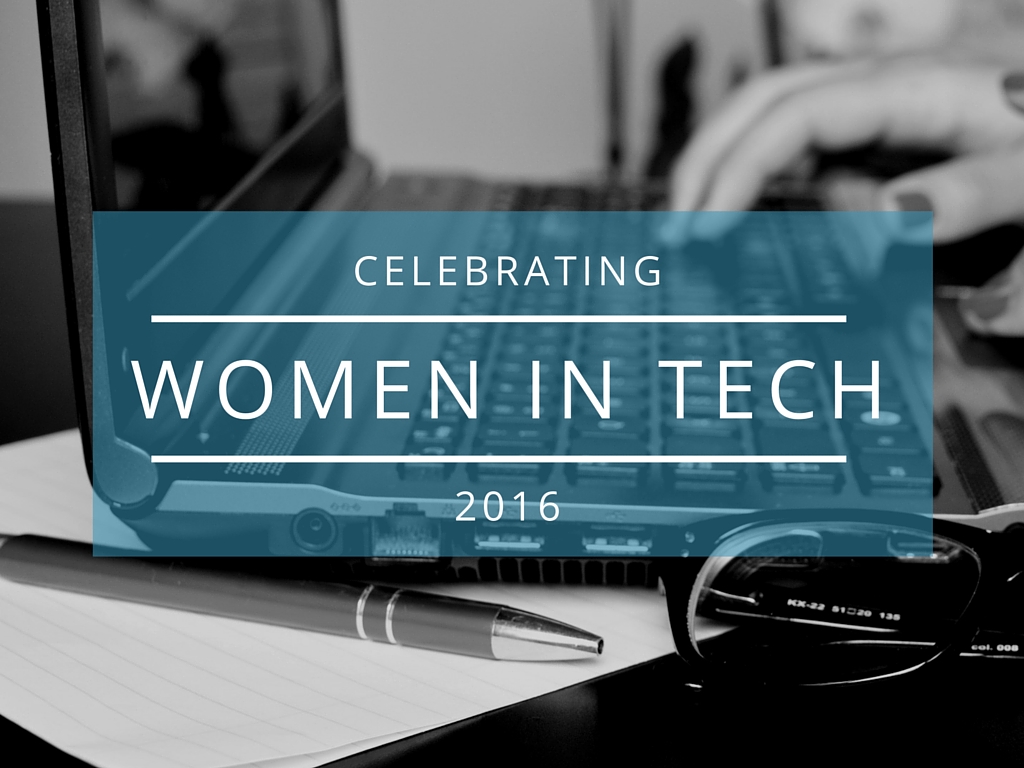 Celebrating Women In Tech
Great technology has shaped humanity in so many ways, so you've got every reason to love the innovations on the horizon! Though the tech industry may have a blokey reputation, Australian women in tech have been at the forefront of the industry's innovation and leadership. What's more, the number of women in tech is steadily rising in the fields of IT, computer science, software development, tech entrepreneurship and more.
Celebrating Women in Tech
To celebrate International Women's Day, we've rounded up five inspirational Aussie women making their mark in tech – from the frontier of quantum computing to wildly popular startups.
Professor Michelle Simmons
A world-renowned pioneer in atomic electronics and the exciting field of quantum computing, Michelle Simmons is a Scientia Professor at the University of New South Wales. While technically a physicist rather than a tech head, Simmons gets our vote as a bona fide female computer genius. Her research group was the first in the world to create a single-atom transistor, alongside other ground-breaking innovations in the use of silicon.
Yet more big things are ahead. As she explained in a TedxSydney talk, huge shifts are underway thanks to the rise of quantum computing. After securing $46 million of funding, Simmons is set to build a prototype of a quantum computer – a potential game-changer and major achievement for the Australian tech industry.
Melanie Perkins
Perhaps one of Australia's best-known young entrepreneurs, Melanie Perkins famously established Fusion Books and online design tool Canva, along with co-founder Cliff Obrecht, after realising many students struggled with traditional design software like InDesign and Photoshop.
This graphic design start-up has gone from strength to strength, accumulating more than 5 million customers and 35,000 business users across 179 countries. As Canva's CEO, Melanie Perkins retains control of her brainchild, leading a diverse team of developers, designers, artists and investors.
Nicole Kersh
When entrepreneur Nicole Kersh was 21, she founded 4Cabling, an online retailer selling technology cabling to consumers. This manufacturer, wholesaler and retailer in one is Australia's leading specialist in cable and IT accessories for ordinary people, industry professionals, tradies, companies and government departments alike.
By the time Kersh sold the business, it was an award-winning enterprise reputedly making more than $10 million in revenue per year. Now this tech expert provides expert consultation in ecommerce, digital marketing and SEO.
Pia Waugh
Hackathons are a regular highlight in the tech world's annual calendar, and one of the most prominent community hackathons is 'GovHack'. At the helm is convenor Pia Waugh, a self-taught female computer tech specialist who started at an IT services company. She later became involved in advocating for open government, that aims to make government data available for use and reuse by the public.
Now working in the public service, she has helped relaunch open data website data.gov.au, opening up government data for all Australians. Ever a community leader in the open government campaign, Waugh's pet projects remain GovHack and GovCamp, a vastly important endeavour for Australia's tech industry.
Jo Burston
No round-up of female movers and shakers in the world of tech entrepreneurs would be complete without Jo Burston, founder of Job Capital and author of the Rare Birds series.
With eight businesses up her sleeve, Burston's most recent project to shake things up was an online funding platform launched in 2015. It aims to connect high-profile investors from four local venture capital funds with up-and-coming women entrepreneurs from the world of tech. An all-round inspiration, Burston's vision is to help create a global community of one million female entrepreneurs by 2020.
From our team of technicians here at Mobile Computer Services Australia, let's hear it for women in tech.