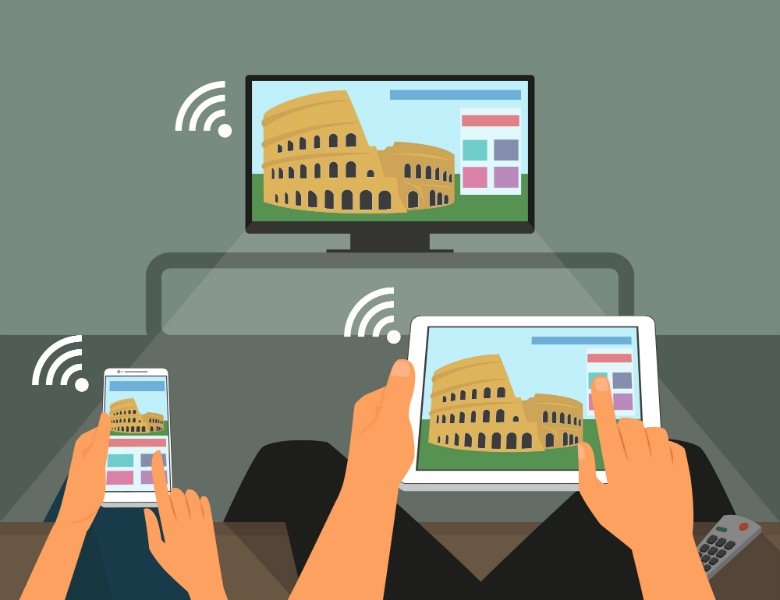 What smart TV should I buy?
It seems like everyday there is a new gadget, app or tech advancement that we need to know about. Thanks to the breakneck speed at which technology is developing every gadget and machine is becoming a whole lot more intelligent. Even our TVs are "smarter" than they once were. A Smart Television is one of the many buzzwords in the world of tech and electronics– you've probably heard it but you aren't quite sure what it means, but know you want one. The only question that remains is "What smart TV should I buy?". Lucky our residential computer support team are here to offer some guidance when it comes to your next telly purchase!
In order for a television to be classed as "smart" it features integrated web connectivity. Just like a smartphone, this kind of television offers a number of internet connected services like apps, digital television channels, media streaming, web browsing and games.
So what should you consider before you purchase? Take the advice of our residential computer support team from Mobile Computer Services and consider the following before you decide on what smart tv to buy with your hard earned cash.
Picture Quality and Size is what's important
When it comes to your smart TV purchase, the most important things to look for are still good picture quality and a suitable size for the intended space in your home. The Smart features should be a bonus.
Budget
Thankfully, with a competitive market you don't have to spend a fortune to get a good television. You can purchase a great range of smart TV's at reasonable prices. Compare brands, picture quality and features. Most electronic suppliers like the Good Guys and JB Hifi will match prices to ensure you're getting the best deal possible. Do you have a certain model in mind? Get online and see if you can nab a bargain through an online retailer like Kogan or talk to our technicians at Mobile Computer Services, we can help you compare products specs and help you decide what smart tv to buy based on your budget.
Remember when it comes to price, often you get what you pay for. If you are looking for a television with a fantastic picture quality and all of the smart features as well, it is often worth paying a little more to ensure you get what you want. After all, a television is an investment that is used for years not months.
Why do you want one?
Choosing what smart tv to buy based on the ways you intend to use it is important. If you intend on using your TV to stream services like Netflix or Stan make sure the brand you're purchasing is compatible. Samsung, LG, Sony, Panasonic, Philips and Hisense have all committed to adding the Netflix app to their Australian Smart TVs and some have already released the app.
If you also want your television to allow you to browse the Internet then some models make it easier than others. Brands like Sony, LG and Samsung pride themselves on their full feature televisions that support web browsing but many of their competitors are beginning to offer the same.
Do I need a television or is there another way?
If your television is still relatively new, has an HDMI port and it's not quite time for an upgrade you can still enable the many connectivity benefits using different add-on devices provided your television is HD.
You can purchase a set top box which plugs into your television and contains almost all of the elements of a smart TV. Alternatively, you can purchase an HDMI dongle which plugs into your HDMI port. If you want more information about options like these get in contact with our technicians at Mobile Computer Services, we can advise you on the best method and get your tv set up with the new add-ons.
Need a little more help when it comes to choosing a Smart TV? Or perhaps you have a new HD television but want to be able to use some of the smart features without upgrading? Get in contact with Mobile Computer Services, we can get you connected and help you set up a television system that does it all.